Thursday, 18 May 2017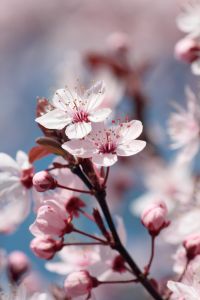 May is the month of pleasant optimism, 31 days when the weather is mild and the flowers are in bloom. With an average temperature of around 13 degrees centigrade across the whole month, it's significantly warmer than the first four months of the year. While it's still technically spring, it often feels more like summer with temperatures rising to 19 degrees
Saturday, 6 May 2017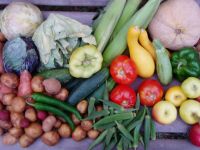 Fancy some nice fresh veg with zero food miles? Love what you grow, grow what you love in your small yet perfectly formed 6x4 greenhouse. Ideal for the keen gardener with limited space, the beginner that wants to start out small or anyone that doesn't need a larger model. Nicely proportioned, the 6x4 greenhouse has plenty of head space inside and because it's 6 foot wide it has the benefit of a full sized door entrance too. Go for wood or aluminium, glass or polycarbonate, according to your needs and budget.
Thursday, 30 March 2017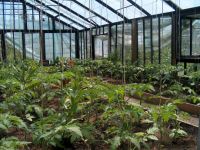 And that's just for starters. If you've already decided that a greenhouse is for you, which one do you choose? Lean to, wall garden, tall wall greenhouse, walk in greenhouse, mini greenhouse, starter greenhouse, cold frame, grower greenhouse, hot house, warm house or cool greenhouse or maybe Victorian. Then again, there's portable, pop up and potting shed greenhouse combos.
Wednesday, 8 March 2017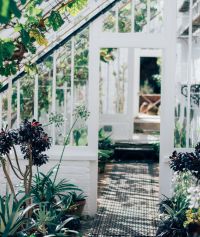 When you think of quality greenhouses, you inevitably conjure up a beautiful Victorian greenhouse, made from the highest quality hardwood, painted beautifully and perched atop reclaimed bricks, with an architectural provenance.
Friday, 3 March 2017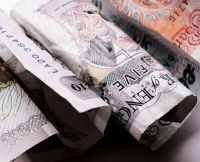 When it comes to greenhouse prices, do you get what you pay for? It depends on several variables including what that price actually includes and whether you are paying for quality, service or a prime location with generous markup and not a lot of expertise. There are lots and lots of greenhouse manufacturers and retailers, including online and traditional outlets. Some retailers specialise in greenhouses or garden buildings, while others, like garden centres, include them amongst their overall stock.
Friday, 10 February 2017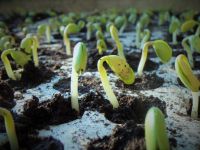 Greenhouse gardening is on the up as more and more people discover the joys of proper propagation and quench their thirst for food provenance
Friday, 27 January 2017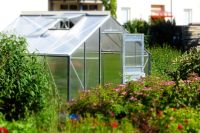 We all have a budget, well most of us! For some the sky might be the limit for a glasshouse, but for others cheap greenhouses might be the only way to get into propagation and cultivation under glass. You get what you pay for, or do you?
Sunday, 15 January 2017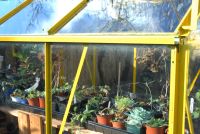 If you'd like to grow plants all year long, extend the growing season or cultivate a speciality that needs extra cosseting in your location, a small, medium or large greenhouse, could be the answer to your gardening prayers. Or how about growing some lovely fresh home-grown produce to zing up your larder and give new meaning to healthy eating?
Saturday, 7 January 2017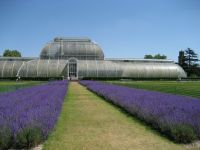 In Britain, glasshouses began to appear in the 17th and 18th centuries. This emergence resulted from a need to house the vast quantities of exotic and new plant varieties, which were brought home by explorers and travellers.
Tuesday, 3 January 2017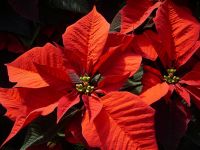 For anyone with a New Year's resolution; to get out in the garden more, be greener, reduce food miles, take up a new hobby, improve the look of the garden or just grow more, a traditional greenhouse might be just the right thing. At this time of the year, tradition is all around us and it's amazing just how many of these traditions include plants!
Tuesday, 27 December 2016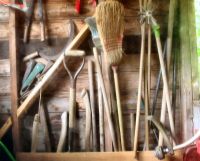 A: When it's a Potting Shed, Greenhouse Shed or Combined Shed Greenhouse or vice versa!
Wednesday, 21 December 2016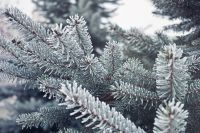 Who wouldn't want a mini greenhouse for Christmas? For anyone that's passionate about the green stuff; gardening, growing and being outdoors, it's the ideal present
Friday, 9 December 2016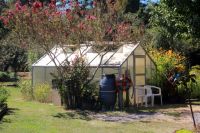 Recent years have seen a massive interest in growing your own. In part this has been fuelled by people questioning where their food actually comes from and supported by a vast wealth of books, magazines and television programmes extolling the virtues of home grown produce.
Wednesday, 30 November 2016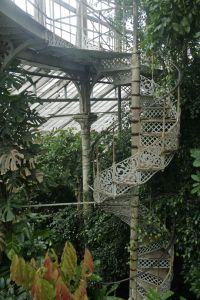 In Victorian times, a Victorian greenhouse was far more than a piece of garden equipment. It was a social setting, somewhere to indulge in afternoon tea
Thursday, 17 November 2016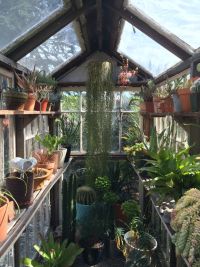 You'll almost certainly need some type of greenhouse shelving, staging or work bench to for your new greenhouse or to add to your existing kit. You could spend a small or perhaps a large fortune in the quest for the ultimate accessories for your growing endeavours
Monday, 14 November 2016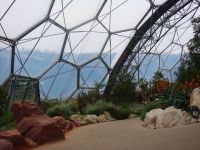 Reusing materials, recycling and reclaiming from skips is one way to go about building your own DIY greenhouse. It can help save the pennies as well as providing an immense sense of satisfaction. But why would you really want to erect your own greenhouse from scratch, when there are so many options on the market?
Tuesday, 8 November 2016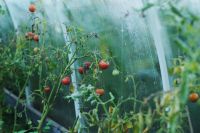 Growbags didn't come into prominence until the seventies. These incredibly useful bags of gardener's joy, were but a mere twinkle in the eye of the green fingered in the 50s and 60s and before, oh how they would have loved one of these new-fangled growing bags, to grace their growbag greenhouse!
Wednesday, 2 November 2016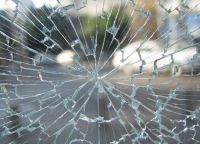 'People who live in glasshouses shouldn't throw stones' but what if it's polycarbonate?
Saturday, 29 October 2016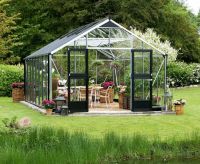 Why not! There are so many fantastic reasons to buy a greenhouse and it's on the wish list of most keen gardeners. A greenhouse can turn a hobby into a full-blown passion and it's equally good for those that have hours to spend or those that need to squish in a few precious minutes amongst the hubbub of a hectic life.
Monday, 24 October 2016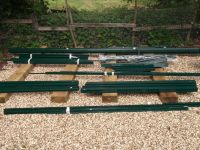 Greenhouse kits are the bridge between building your own greenhouse from scratch and having one fully-installed. Great for anyone that wants to feel they've got their hands dirty in the enduring quest for propagation but don't fancy going the whole hog of designing and building their own.