Getting to Know Your Growbag Greenhouse
Tuesday, 8 November 2016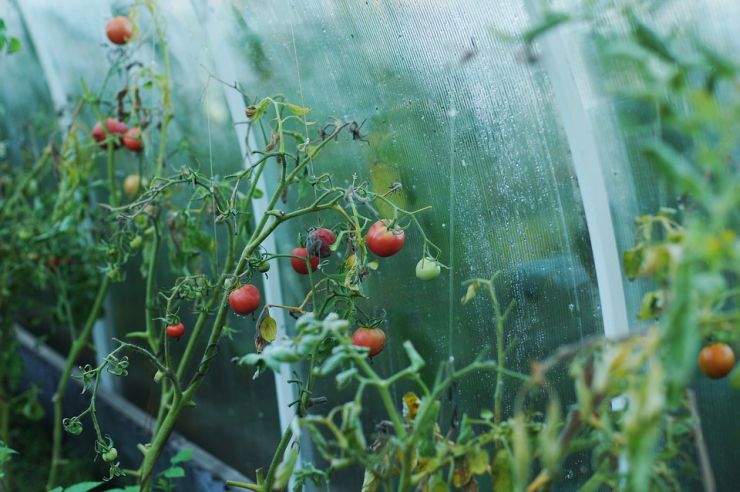 Growbags didn't come into prominence until the seventies. These incredibly useful bags of gardener's joy, were but a mere twinkle in the eye of the green fingered in the 50s and 60s and before, oh how they would have loved one of these new-fangled growing bags, to grace their growbag greenhouse!

Growing bags were introduced to solve a problem for gardener's that loved to grow tomatoes in their greenhouses, but hated having to continually replace all the soil in the greenhouse border. On the one hand growing tomatoes, year in, year out, in the same patch of soil, was easy, but on the other, it could lead to a build up of pests and diseases. This became evident as subsequent crops produced smaller crops and showed signs of sickness. Enter the idea of a growbag greenhouse.

Not to be confused with a grobag (for babies) the growbag (for baby plants) has moved out of the greenhouse, onto the patio, terrace and even in the border. The growbag greenhouse is no longer the only way to house your growbag! It's a quick, portable way of providing a nutritious start for all manner of fruits and vegetables and the type of compost in a growbag is specially selected to perform well without drainage holes, so there's no need to worry about that aspect.

They are fantastic for growing tomatoes, their original inspiration, but also great for more exotic crops like chillies, peppers, aubergines, cucumbers and even melons, in the right sunny space. And if you have designs on things other than veg, they're equally suited to herbs and flowers. These days you can also find growbag accessories such as special support frames that fit over the bag and even growbag covers, made of material like willow and coir, to turn your growbag into a thing of garden beauty. Whether you're using yours as a mini veggie patch, a growbag greenhouse is a small and perfectly formed option where space is limited, it's good to know that these portable patches are all you need to get into the swing of gardening!