Garden Rooms Full Guide - All You Need to Know
Monday, 24 January 2022 | Matt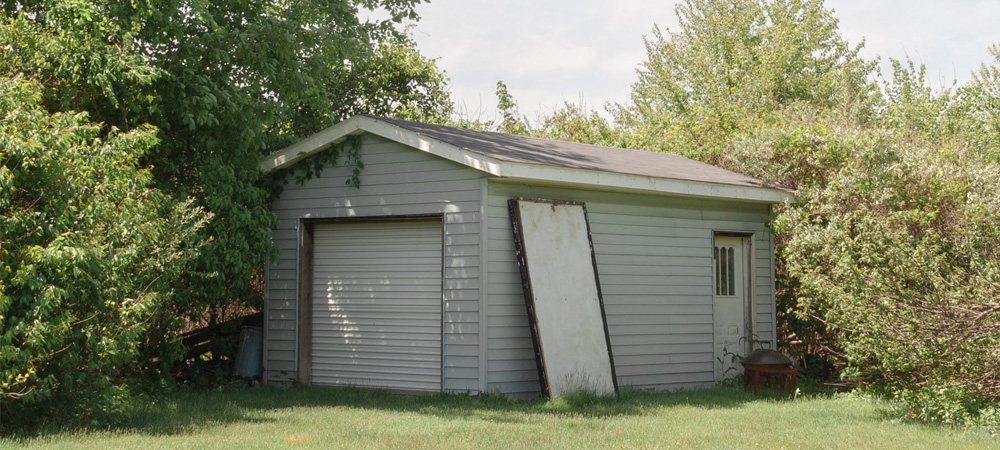 One of the best ways to expand your home, without the need for major construction and planning, is to add a garden room. These versatile rooms are great for use as a games room, study, office, workshop, or even a summer bedroom for glamping in your own back garden!
Garden rooms cost a fraction of an extension or conservatory, and they give the added benefit of a private and secure room away from the hustle and bustle of the main house. Add thousands to the value of your property, while making it more functional to your lifestyle and needs.
Who Should Choose a Garden Room?
There are several types of people and family that could benefit from having a garden room.
One example is the young professional couple. One or both might work from home one or more days per week, and if there are also children in the home, then having a secluded place for a quiet business call – or a noisy one – is a must. A crowded house is a difficult place to get work done, and trying to handle children in an office environment is just as tough. Separate the two with a simple garden room, and you won't have to consider moving, disrupting school and friendships, or any of that hassle.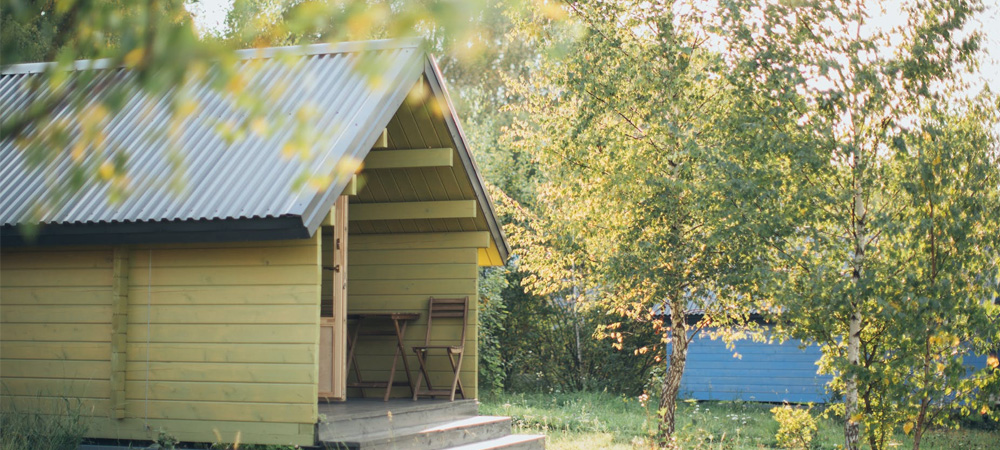 Another example is the couple in their 50s with older children, or even adult children still at home. Set a place aside for you, or for the kids, to get them and you some privacy. They can hang out with their friends without overcrowding your home or monopolising the television and living space.
A third example is the older couple, ready to reap the rewards of a lifetime working and building up toward retirement. The children are grown up and on their own, there won't be many bills to come in the future, so why not give yourselves a little reward now? A man cave, a craft cosy, or even a jacuzzi room for relaxing evenings, safe and warm from the cold outside. You could even set up a bar in the back garden to entertain friends, family, and become the go-to place for grandkids and family get-togethers.
A garden room is not only an effective solution, it is a cost-effective solution too.
Perfect for Extra Space
Whatever reason you have for wanting a little extra space, this eBook is a great source of information and guidance on what to purchase and what to expect from the garden room experience. Learn about the alternatives to garden rooms, the advantages and disadvantages of various solutions, take in the mistakes others have made so you can avoid them yourself.
How to Generate Space in Your Garden
You might be thinking of a year or two in the future, or you might be bursting at the seams now, but whatever your plans, it's good to be ready and prepared with all of the information you might need to make the best decision for you and your family. There are many options available for a range of budgets and preferences. Consider the information below and how each option fits with your dreams and your budget.
Greenhouse
Average cost: £306 - £7,715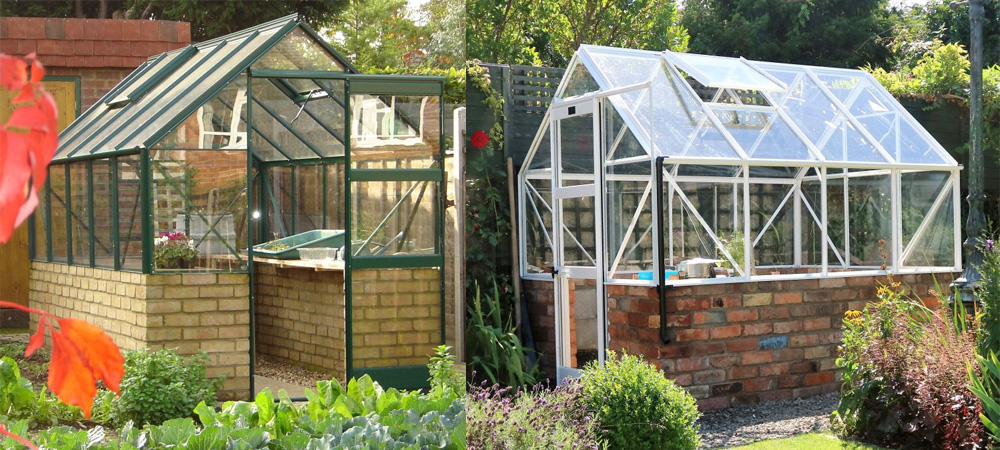 Greenhouses are the traditional garden building, used to grow plants and provide extra garden storage. They are very visually appealing, and tend to be the cheapest option for those looking to add a room to their garden. Heating and cooling a greenhouse is very difficult, as glass is not the best insulator.
Potting Shed
Average cost: £1,395 - £9,086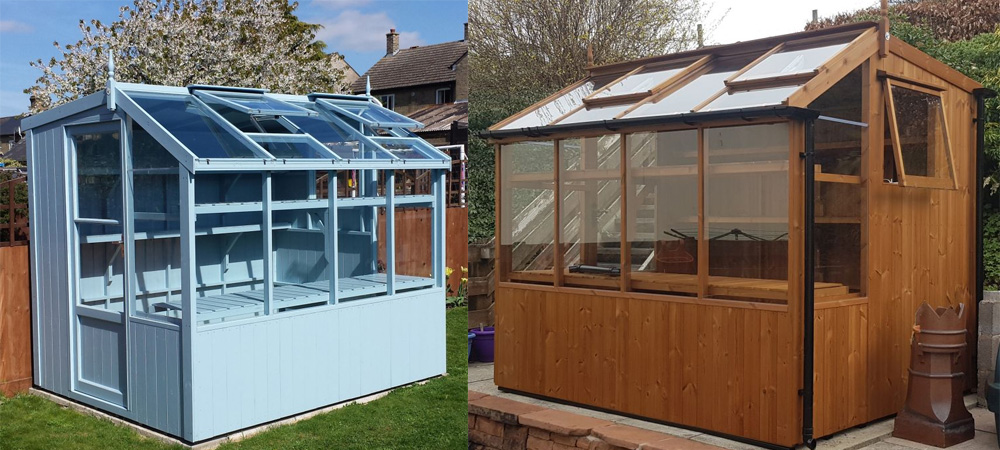 Potting sheds are a combination of a greenhouse and a shed, with one solid wall to hang tools, and one glazed wall to let light in for growing plants. The wooden construction of these potting sheds make them very solid, however one glazed wall means they also lack the insulation of more robust buildings.
Garden Shed
Average cost: £200 - £8,800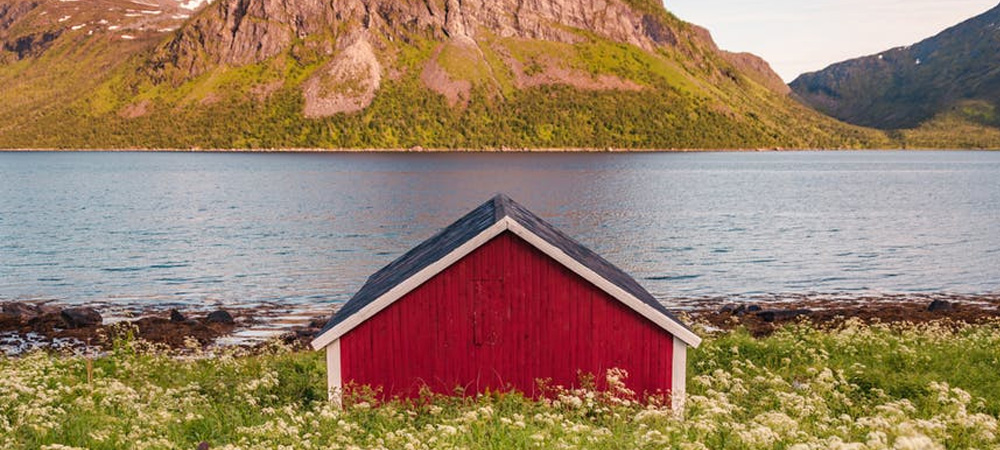 Garden sheds are a great way to create extra room in your garden, by storing tools and machinery in one place. They tend to be made from thinner wooden walls than larger buildings, and so don't offer much in terms of insulation. The low ceiling height also makes them difficult to stand up in.
Conservatories
Average cost: £11,000 - £14,500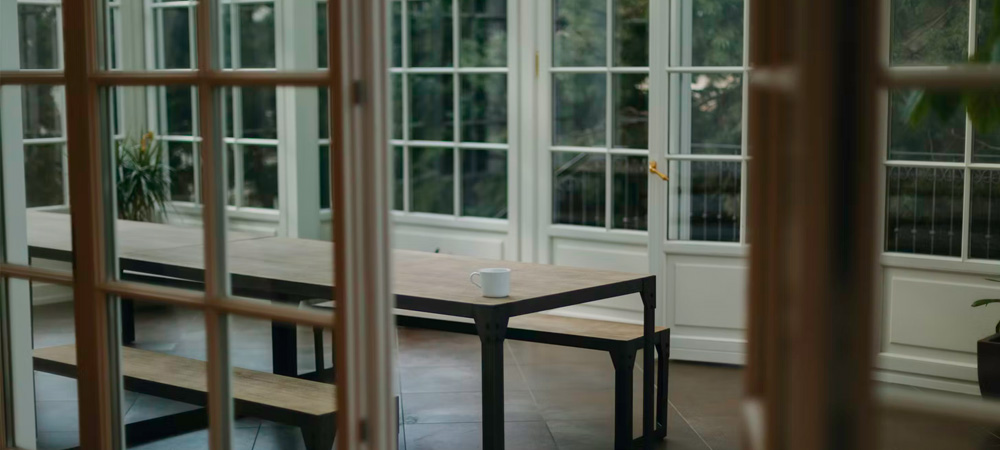 Conservatories, often called 'sunrooms', are additions to the back or side of homes. They are usually made up of three walls and a roof, all made of glass with a metal or wooden frame. They are designed to trap sunlight and heat, but usually have little insulation value. On the right day, with the right weather, they can be a paradise, but there are drawbacks to this solution too.
Conservatories can be very hot on a sunny day, even with vents, doors, or windows open. They can also be very cold in the winter, when there is little sunlight to get trapped inside and heat it up, but with a lot of heat loss due to the glass walls and roof. Especially if the area you have for your conservatory is in the shade, you may find that most days' weather renders it useless for most purposes.
Also worth considering is that a bright conservatory makes it difficult to see a computer or television screen, due to the glare. The glass construction also makes them less useful as a bedroom, as privacy is limited and they are on the ground floor. The constant sunlight can damage furniture inside of them, and it is difficult to regulate temperature within a conservatory to anything close to a constant level.
House Extension
Average cost: £18,000 - £50,000+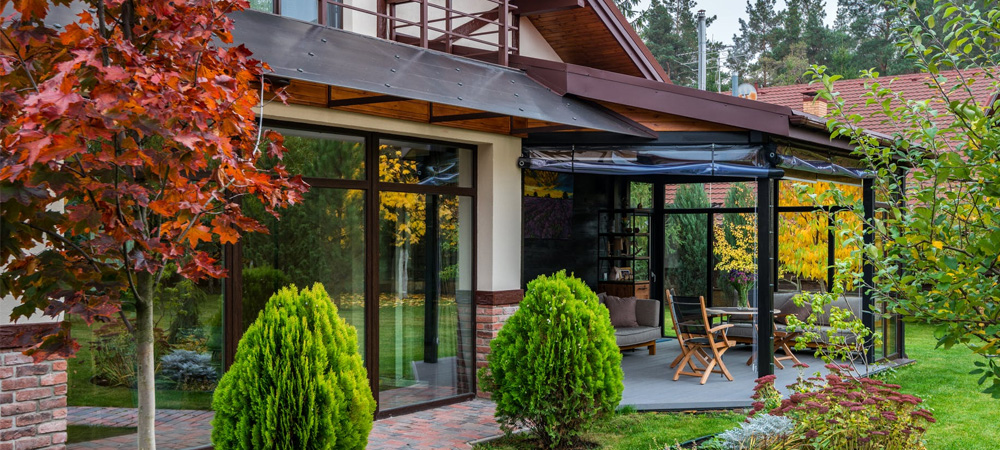 One option, available in some situations, is to expand the size of the house itself by adding an extension. This means that you can get a bigger house without having to uproot your family or go through the hassle of packing, moving, and unpacking your things. In short, you can stay home, and still get many of the benefits of a move. The value of your home is usually increased a lot by the addition of an extension too.
Extensions can mean a new office, a bigger kitchen and living area, an additional bedroom, or even more than one of these things, if space and budget allow.
But there is a downside too. Extensions mean construction, and construction means a mess. Workers, dust, scattered tools and materials are part of the package, but so is a notable amount of stress. Things seldom go exactly to plan, and that can mean not getting exactly what you want, or paying more than you had planned – sometimes both! Timeframes can shift from a few months to a year or more, depending on how things go, and during that time, your personal and work-from-home lives will be heavily disrupted. This relies, of course, on you finding a reputable builder who is available to do the job, too.
Some people have a great experience in adding an extension; others see it as a nightmare they glad to have finally completed.
Loft Conversion/Dormer
Average cost: £20,000 - £45,000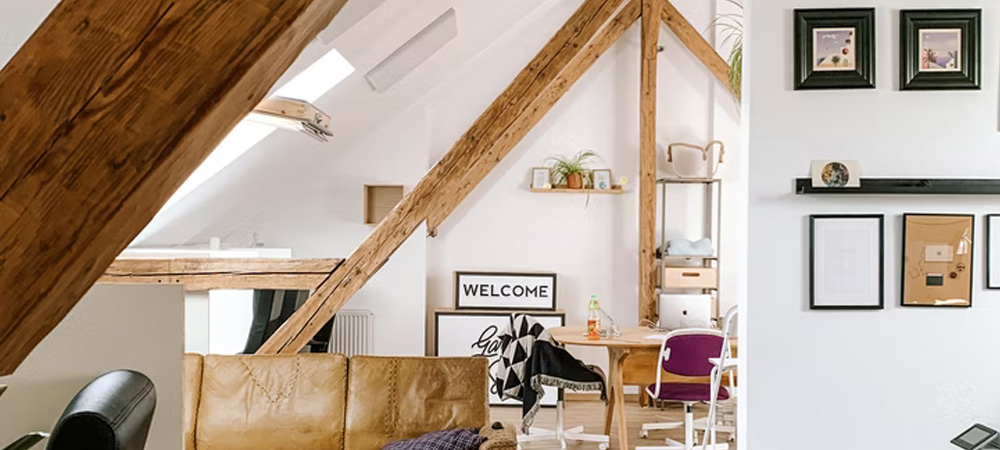 Another common solution is to take the empty space on the loft, expand it outward from the existing roofline, and create new rooms on a higher level – a loft conversion. Loft conversions can mean almost doubling the usable space of a bungalow, and that can mean more bedrooms, an additional bathroom (or two), and a more interesting roofline and outer appearance of your home too. Depending on your situation, you might take advantage of a previously hidden view, or bring brightness and sunshine into a home that was previously in the shade of trees or neighbouring buildings.
There are challenges to overcome, however. They are fairly expensive, to begin with, as you will be adding multiple rooms and changing the roof. You will also need to find room in the existing floorplan for a full staircase. The result may also mean funny angles or slanting ceilings that are lower than normal. In some cases, it can also mean a loss of insulation efficiency, as there will be more windows than before.
Convert the Cellar
Average cost: £750 - £1400 per m2. In other words, expect to pay something like £15,000 to £30,000 for a full cellar conversion.
If you have an older home, or one of the rare new ones that include a cellar, these can also be converted into additional room. A converted cellar may serve well as a quiet (but potentially gloomy) office, a hideaway for older children, and a great addition to storage space.
They do not usually work well as dining, living, or pleasant bedrooms, however, mainly because they don't have a lot of light, and can feel draughty or even damp.
Move to a Larger House
Average cost: £190,000 - £500,000+ (and moving costs)
Perhaps the simplest solution, buying a new home can offer everything you're looking for, in a neat package. It is, however, likely going to be the most expensive option too. You'll have to look into what you might get from your existing home, and what you can afford in a new one.
The benefits are many. You can have what you want with regard to bedrooms, bathrooms, garden, location and even view… but only if you can afford it.
The drawbacks are that you may need to uproot your family, potentially changing schools and/or jobs, neighbourhoods, and perhaps finding yourself farther away from favourite friends and locations. And this all assumes that your selling and buying processes go smoothly. There are often forward chains to deal with, inspections, insurance, escrows and deposits, and waiting on others to get their situations sorted before you can move ahead with yours. Some have found this process too much to handle for long, as the waiting can be very stressful, especially if your sale is ready to go, but you can't yet take possession of your new home – or the opposite, when your new home is ready but your current one hasn't sold.
For older couples, downsizing can make this a great option, as they might not need the same amount of space as they once did – but if your home is the destination of not only your grown children, but their little ones as well, then you may find you want all the space you're used to having, and more.
Garden Room
Average cost: £14,500+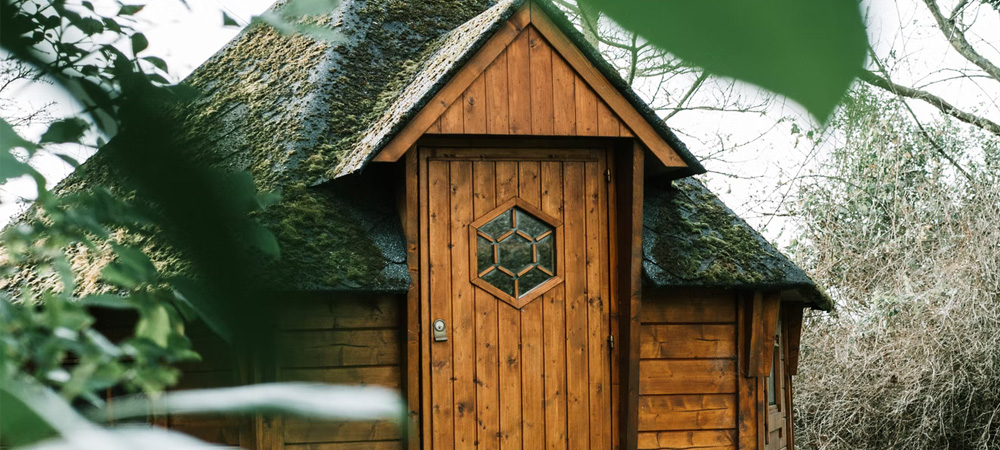 A garden room is one of the simplest, most economical way to add a room (or two) to your home without major disruption or high costs. We've seen them used as man caves, art studios, summerhouses, gyms, yoga rooms, meditation areas, TV rooms, offices, or mini guesthouses. Not only do they look great and cost relatively little, they also don't usually need planning permission, so you avoid all of that hassle and unsurety too.
Let's take a look at some of the options available.
Garden Room Types
Traditionally, garden rooms have been basic sheds or workshops – not the kind of room you would think of as an extension to your regular living space. These older versions were thin-walled and draughty, frequented by woodlice, spiders, and rodents, and good for little more than storage of outdoor furniture and tools… but that is not the case any longer.
Today's garden rooms are made with comfort and durability in mind. Each one is a versatile space for all kinds of activities. Think of taking the advantages of an extension, a conservatory, and ingenious Scandinavian design inspirations, and combining them into one, custom-designed product that can fit in the space you have available, and within a reasonable budget too.
The versatility of garden rooms is perhaps their best feature. Many use them as garden offices, private and quiet, with the bonus of a pleasant view behind those Zoom calls and video conferences. They make great workshops, art studios, and crafting rooms. Many use them as playrooms, keeping the noise and clutter out of the main house, while providing an engaging and adventurous place for the little ones to play and explore. They also make elegant outdoor dining rooms, entertainment spaces, and studies. And, of course, a yoga room, meditation space, or workout centre would look great too.
General Purpose Room
If choosing a single use for your garden room doesn't seem to solve your problems, don't worry, many people decide to use their garden rooms for multiple purposes, adapting the space to different activities when each one is needed. The best garden rooms are insulated too, so you can use them all year round with a minimum in heating costs. This means you can put musical instruments, electronics, and comfortable furniture in your garden room without any fear of damage to your prized possessions.
Office Space
As many are now learning, drawing a line between work and home can be extremely difficult when the home and office are separated by a single door – or perhaps no door at all! Solve the problem by setting your office apart. By isolating it in your garden space, you not only gain the privacy and noise insulation you need from the rest of the house, but you also give yourself a peaceful place to deal with the problems that might occur at work – without your stress upsetting your loved ones. A few minutes of transition time, and you can walk the short space from office to home and separate yourself from that stress too.
Today's garden room offices have the insulation, seclusion, and technology support that a modern home office needs – and all in a great setting that will impress those on your video calls and help keep you relaxed and energised for the work you need to do. It might even increase your creativity when developing projects or solving problems.
Summerhouse
When we think of summer houses, we tend to think of large, lakeside estates, with a cosy summer house tucked away in the trees somewhere… an amenity of the rich. But with a modern garden room, you can have your own version of this luxury, at a small fraction of what it would cost to have an additional home on your property – never mind a big enough property to put one!
Use your summer house as a private room for guests, as a self-contained entertainment room for gaming or films, or create an outdoor living area that lets you enjoy beautiful summer days from right out among the birds and plants of your garden – but with all the comforts of an indoor space too.
Garden rooms come in traditional designs, and modern, sleek ones, so you can choose one that best suits your tastes and existing home, and add value to your property that's worth much more than you will pay for your garden room. The finished effect of having one has a great positive impact on visitors and potential buyers alike.
BBQ Rooms
Do you love BBQ, but clench your teeth at the thought of our unpredictable, often uncooperative weather? A sunny Thursday and Friday give way to rain on Saturday, just when family or other company arrives to enjoy a BBQ?
With a garden room set up for garden entertaining, you can leave that stress behind. At worst, you will be warm and cosy in your garden room, protected from rain and wind while you take in the smells and sounds of the cooking meal. When there is a break in the weather, you'll be right there to enjoy it. Even on hot, sunny days, the garden room can give you a shady place to relax and gaze out on the bright sunbeams shining down into your garden.
Custom Architecture
You may live in a unique home, designed in a way that doesn't lend itself to cookie-cutter garden rooms or off-the-shelf styles. Don't worry, you can achieve bespoke designs that can fit the style and décor of any home. Your garden room can be as unique as you are.
Choose from a range of materials, from traditional Redwood timber to Western Cedar, through a wide range of flooring options, window styles, doors and roofing options. Thinking of a pagoda style? Something Norwegian? Something else? It's all possible.
Typical garden rooms start at around £10,000, which makes them a very affordable option compared to extensions, or moving, or other more disruptive options to your space and function needs.
Why Choose a Garden Room?
Combining the benefits of lower costs, greater versatility, increased privacy and sound insulation, and unique design options, garden rooms are the ideal solution for many home owners.
No Planning Permission Required
As long as your garden room is single storey, and smaller than half of the total space of your garden, no planning permission is necessary in most cases (see below for exceptions). Remove planning permission from the list of requirements and you remove a great deal of wasted time and added stress from the whole process – and that's really what expanding your living space is about, right?
Separate Space
When you first purchase a home, you probably aren't buying something that will suit your needs for the rest of your life. As you and your family grows, you will have changing needs. Add to it the changing work and social environment sped up by the pandemic, and suddenly people are spending a lot more time at home, both working and playing. Add to this the fact of aging parents, or a growing number of grandchildren, and suddenly we start to feel the need for more space.
A garden room can provide that crucial separate space that we all sometimes need, while still allowing us all of the benefits of a life lived closer to home.
Multi-Use Rooms
As with any room, a garden room can be used for one of many purposes, but unlike some rooms in your home that are always best suited for one purpose – like a dining room, or a living room – a garden room can easily be changed from one purpose to another. You may have it as a home office when needed, and then turn it into a games or media room when you are at the office. It may serve as a studio or meditation room, but easily convert to a guest room when you have company coming. Once you have the garden room installed, it can change and adapt with the needs of you and your family.
Opens Into Your Garden
One obvious purpose for a garden room is implied by the name: simply spending time in your garden! Since the weather doesn't always cooperate with relaxing out of doors, a garden room gives you the needed shelter from rain, wind, or sun, so you can take in the scents and sounds of your garden, view your flowers and plants, or relax with a good book while the family pet explores and plays around the garden.
More Affordable
Because garden rooms give so much more value for money than a house extension, and are far less disruptive to your life while they are being installed – not to mention avoiding council permission processes and possible disappointment – they are a trouble-free way to add some more space, and some privacy and seclusion when needed. They are cheaper than a conservatory or extension, but with all of the added benefits – including that privacy when needed. The only cheaper alternatives are small greenhouses and potting sheds.
Garden Room Problems
While garden rooms are great, they can create problems. So, let's take a look at the issues some people have when considering or using a garden room, to make sure it really is the best option for you before you spend your time and money on one.
Overbearing
Garden rooms range in size quite a bit. Some are tiny, but others are larger than you'd think, even serving as classrooms and day-care buildings in some cases! So the first thing you'll want to consider is this: Is the garden room you need, the right size for the garden you hope to put it into?
As long as your garden room takes up less than half of your garden space, then you likely won't need planning permission. If it does, however, then you're off to the council for a lot of paperwork and potential stress and hassle.
Pricey
A garden room is an actual room, often with insulation and electrics and other features that make it more expensive than a plywood or plastic shed would be. However, this added expense gives you something as functional as a home extension, and more functional than a conservatory, so the value is there.
Cheaper garden rooms will not last as long and will not add as much value to the home, so they are often not the better choice. A good quality garden room should last decades, and bring real value and attraction to potential buyers.
Hassle
When garden rooms (even small ones) are installed, there is some disruption to the daily life of the home – for a short period. Most can be installed by professionals in 2-3 days. Compare this to the months (or even more than a year) for some extensions or conversions, and the amount of worry and delay dissolves into almost nothing.
Work normally begins with laying the foundation – and this takes the majority of the time. Once a solid, level, and skilfully prepared foundation is in place, the rest of the structure is assembled using prefabricated parts. This means that the majority of the sawing, sanding, drilling and other noisy work is finished far away from your home – unlike extension construction noise and mess which has to be in your living space. This quick, relatively clean and quiet, method means that your garden room goes up very quickly, and without the unpredictable aspects often encountered with extension and even conservatory construction. Quicker. Quieter. Simpler. All of this means less stress for you, and no delays.
Potentialy Planning Restrictions
Sometimes certain situations mean that planning permission is necessary, though they are not a factor for most people. Here are a few to consider:
A Grade One or Grade Two listed property
A local conservation area
An Area of Outstanding Natural Beauty (AONB)
A National Park
In each case, there are different rules governing what you can and cannot do. In the case that your property falls into more than one category (such as a Grade Two listed property located in an AONB), this can be a bit more complicated.
Extra Costs
Buying a cheaper, out-of-the-box garden room can look great at the beginning, but may come with hidden costs that quickly turn it into a more expensive out-of-the-box garden room. Make sure you are looking at the final cost by checking for things such as delivery fees, installation costs, etc. You may want to try installing it yourself, but we do not recommend this for the average DIY enthusiast; it is a job better suited to those with building experience.
Make sure the deal you make includes everything you need for the complete job, such as:
Plumbing
Heating
Electrics
Floor coverings
Doors
Windows
Wi-Fi
Roof covering
Eye-catching bargain prices often quickly inflate into something quite different, and some wind up paying more money for a cheaper building with fewer features. Make sure you have all of the facts before comparing prices and products, so that the final result will be you, spending time in your perfectly suited garden room, at a great price, and a minimum of bother.
Prefer to Buy a Greenhouse?
If you would prefer to buy a greenhouse instead of a garden room, then browse the range online from South West Greenhouses here.
You can also read some of our related articles, such as: