How to Heat a Greenhouse Efficiently
Monday, 13 June 2022 | Matt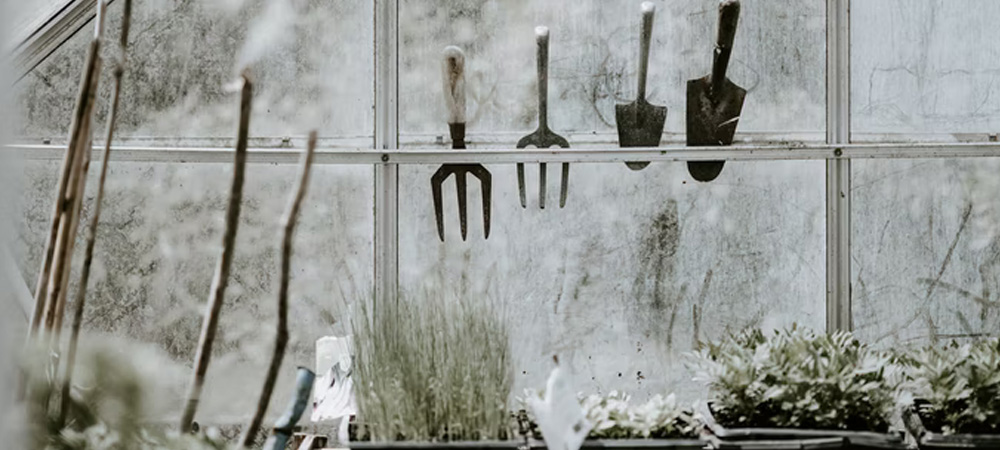 More and more gardeners are looking for ways to operate their greenhouses in a most eco and cost-effective manner. Not only is there a growing desire to garden in a more sustainable fashion, but fuel costs are also rising considerably. If you need tips on heating your greenhouse more efficiently, continue reading.
Eco-Friendly and Efficient Greenhouse Heating Ideas
Use an electric fan heater
Buying an electric fan heater may help if you do want to heat your greenhouse more efficiently. Fan heaters are well known for circulating heat effectively, even when they are used in medium and large structures. These models tend to be built from robust stainless steel, and all you normally need to do to get started is to plug in the heater. Most of these systems come with integrated thermostats to give you control over the temperature. If you don't have much floor space, buy one that you can mount to your ceiling.
If you do decide to buy one of these heaters, you'll need an electrical outlet in your greenhouse. This should be installed by a professional. You could consider adding external lighting to your structure once the heater is in place. This will allow you to use the heater after dark to garden or simply unwind.
Use an air or ground source pump
Air and ground source heat pumps are becoming increasingly popular. Although you will need electricity to run a ground source heat pump, it will take warmth from the ground to transform it into heat that you can use in your greenhouse. An air-source pump takes heat from the outdoor air. It can either transfer it to your greenhouse air or to water in pipes to keep your greenhouse warm. An air-source heat pump is a less expensive option than a ground source heat pump. This is because no excavation is required.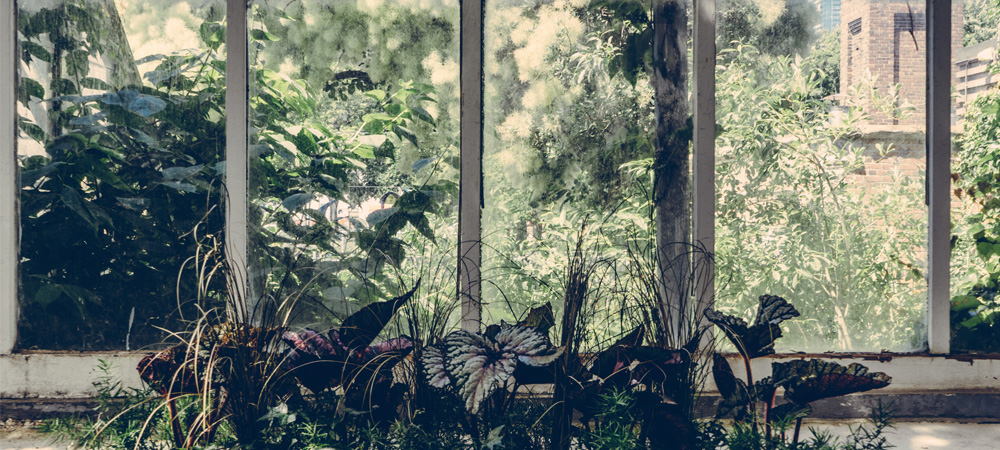 Keep your greenhouse insulated
One of the best ways to ensure temperatures remain high in your greenhouse is to reduce heat loss. Seal and cracks along the windows and doors, but do make sure they can still be opened for ventilation purposes. A great way to keep the cold out of your greenhouse is to line it with horticultural bubblewrap. The glass should be cleaned first. Use wrap with larger bubbles to ensure enough sunlight can get through. You can help tender plants and seedlings to survive during colder nights by protecting them with horticultural fleece.
Use a boiler to heat a larger structure
If you have a very large structure, you may not need electricity to heat it. Many people use hot water pipe systems with boilers fuelled by gas or oil. Install a thermostat for this kind of system at plant height, near the centre of the greenhouse so it doesn't come into direct contact with water or sunlight. Installing a biomass boiler could be the ideal move if you want to make gardening even more sustainable. These boilers are fuelled by items like wood chips and pellets.
Make a hot bed
People have been using hot beds to nurture their seedlings since the Victorian days. This is ideal for those seeking a sustainable alternative to gas or electricity to make heat. These systems use the heat that's created by decomposing organic materials. To create this kind of bed, fill a raised bed with organic compostable material like manure or straw then compress it down before topping it with compost and topsoil. Make sure the organic matter to growing medium is 3:1. The next step you need to take is to sow your crops. A small cloche can raise the temperature even further.
Use passive solar heating
Some people use hydronic heating systems with solar panels to keep their greenhouse warm, but you can use recycled plastic bottles if you are on a tight budget. You will need to paint the bottles black before filling them with water. You can then use the bottles to line the edges of the shelves in your greenhouse. The idea is that the bottles absorb heat from the sun during the daytime before releasing it at night.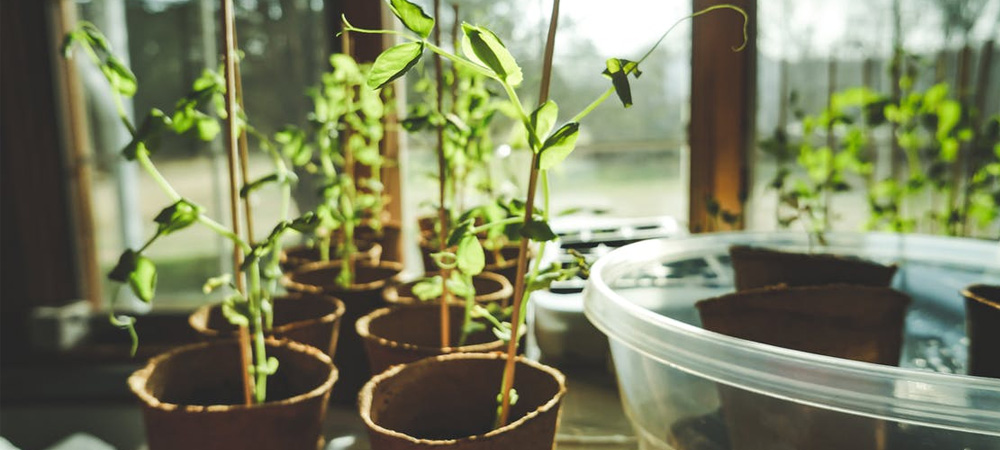 Where do greenhouses lose the most heat?
Greenhouses tend to lose most of their heat via draughts. By taking the following steps, you can hopefully make your heating solution more efficient and cut costs at the same time.
Seal cracks
Replace broken panes
Make sure vents and doors fit snugly
Add a layer of bubble polythene
Use a flexible sealing material so your panes don't break in the wind
Tape plastic sheeting over leaky areas – but ensure sufficient ventilation is available
Screen part of a larger greenhouse off with battens and polythene
Add fleece over plants
Use roll-down blinds or thermal screens at night
Aim for a temperature around 10ºC (50ºF), offering extra protection such as fleecing to vulnerable plants
Can I use containers of water?
Some gardeners do use containers of water that provide warmth as they freeze. However, this temperature lift can be negligible at best, and your plants may also be damaged by the time the water has frozen. This is why this option is not recommended by many experienced gardeners.
What kinds of problems am I likely to face in my greenhouse?
No matter how carefully you water your plants, you may still experience big problems with dampness and mould in the winter. One thing you can do on sunnier days is to ventilate freely to remove surplus moisture. It's also a wise move to utilise a small amount of heat to dry out your greenhouse and avoid losing your plants.
Winter lettuce and alpines are two examples of crops which need as much light as possible. If these have too much shade cast on them from insulation, they are likely to die. If plants are strong enough to survive without bubble wrap, avoid using it so they can benefit from light.
You don't need much light to keep patio plants over the winter months, but don't let them freeze. They don't need to be able to grow to survive, and you should maintain temperatures of a minimum of 7ºC (45ºF). It's also worth insulating them. Some other plants do need to grow, but there is a compromise you can opt for. This involves placing bubble polythene to the sides or north. It can be very effective to compromise in this way when you're working with seedlings or orchids.
How warm does my greenhouse need to be?
You should opt for a minimum temperature of 37ºF (3ºC) when you're working with most tender plants. However, they might still be at risk if dampness occurs, so it could be best to target a temperature of between 45ºF (7ºC) and 50ºF (10ºC).
If your greenhouse does become too hot, problems are likely. Most gardening experts consider 90°F (32°C) to be too warm for a greenhouse. If the temperature does reach this height, you'll need to ventilate your greenhouse and give your plants sufficient shade to protect them. You're also advised to check the temperature of your greenhouse each day with a thermostat so you can find out whether you need to raise or lower it. Some heating systems come with thermostats built in to make temperature-checking easier.
Should I heat my whole greenhouse?
There are numerous factors which might determine whether you need to heat your whole greenhouse or not. These include how cold your region tends to become and what you want to grow. If you're working with a blend of tender and more robust plants, you could partition off your more vulnerable ones with bubble wrap or polythene. You can then apply heating methods to a smaller part of your greenhouse to cut costs and enhance efficiency. Heated propagators can also be useful if you want to give your seedlings the best start possible.
Conclusion and Related Reading
We hope you enjoyed our guide on how to heat your greenhouse. If you have questions, you can contact us at support@swgreenhouses.co.uk.
If you want to keep reading, consider our related articles below: