Juliana Greenhouses

Juliana greenhouses are designed and manufactured allowing for the snow and wind conditions of Scandinavia, these top quality greenhouses are extremely strong with a unique modern feel. Packed with features such as low threshold stable doors, concealed gutters, black fittings, finials and much more.
With over 50 years in greenhouse manufacture Juliana are now offering this superb new range of greenhouses in the UK backed up with UK customer support.



Our View




Juliana offer superior quality greenhouses made to a very high standard and level of detail, very smart styling!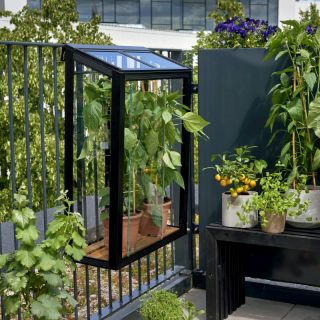 Top quality range of balcony greenhouses & small patio greenhouses