Start the New Year with a Traditional Greenhouse
Tuesday, 3 January 2017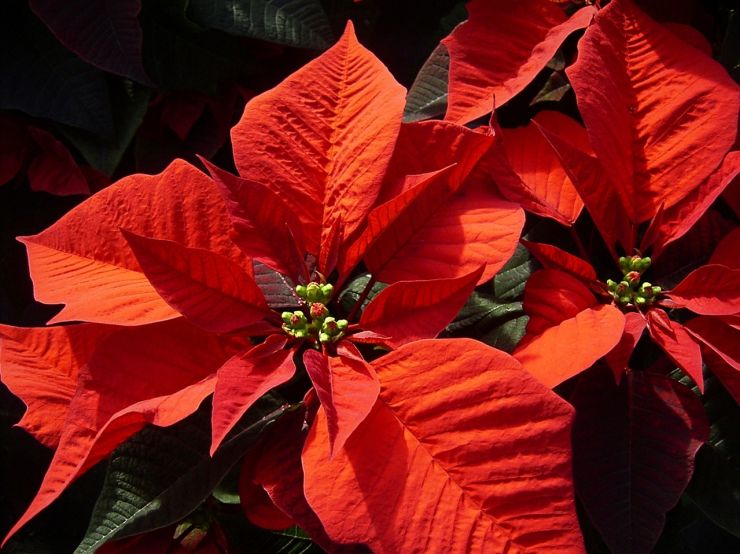 For anyone with a New Year's resolution; to get out in the garden more, be greener, reduce food miles, take up a new hobby, improve the look of the garden or just grow more, a traditional greenhouse might be just the right thing. At this time of the year, tradition is all around us and it's amazing just how many of these traditions include plants!

Festive traditions abound around Christmas and into the New Year - why not make them a part of your traditional greenhouse:

Holly - shiny green leaves and bright red berries, capture the festive essence of the season. A usual suspect in wreaths, it's been associated with winter festivals since pagan days and is also a favourite on Christmas cards and of course on top of the Christmas pudding.




Ivy - the lyrics of the popular Christmas Carol "The Holly and The Ivy" were first published in 1710. Ivy has been used combined with holly to decorate churches from as far back as 15th century.
Mistletoe - this mysterious

white berried

plant was considered sacred by the druids and these days adds a lovely light touch to festive decorations and of course, offers the opportunity for a cheeky kiss, under the mistletoe. Hang a bunch in your traditional greenhouse and extend the kissing season into the New Year!




Christmas Rose - Not really a rose, but a Helleborus niger. Also known as 'Snow Rose' or 'Winter Rose'. Legend has it, that it was created by an angel out of the tears of a young shepherdess, who had no gift to take to the newborn Christ. By tradition, it should be planted next to the door to welcome Jesus into the home.




Poinsettia - these bright, showy plants, natives of Mexico and Central America, are favourites through the festive period and cold winter months, adding a splash of colourful exoticism to the barren landscape outside.
The traditional greenhouse is usually thought of as Victorian in design, but these days, this can be in timber or aluminium, free-standing or
lean to
or even a tall wall greenhouse with miniature dimensions. Then again, one person's
traditional,
might vary from another. Whatever your idea of traditional is, you can't go wrong with the tradition of installing a greenhouse in your garden to extend the growing season or create a space to nurture a
specialism
.