Rock the Alpine Trend in Your Outdoor Greenhouse
Friday, 29 November 2019 | Admin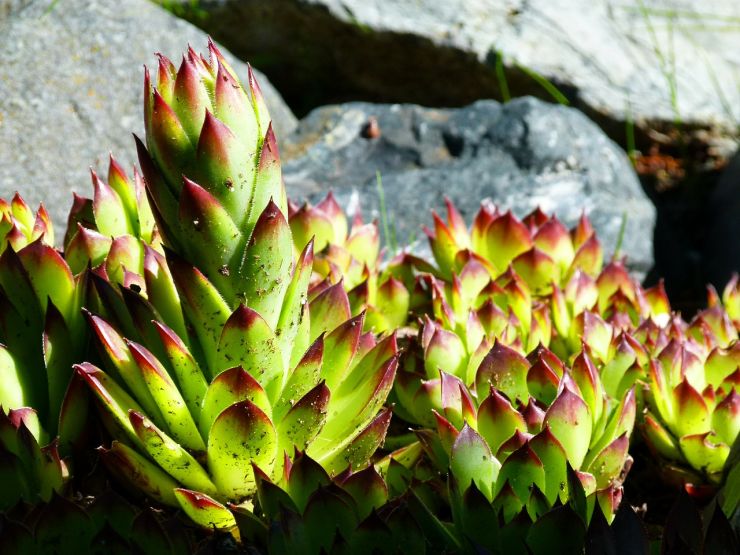 Rock gardens also called rockeries or Alpine gardens have recently come back into favour. There are various different types. Some are built to resemble natural outcrops, with stones aligned like a bedding plane. These were popular in Victorian times and were often created super-sized and very dramatic, by professional garden designers or landscape architects of the time. The Zen Garden, follows the principles of a Japanese Rock Garden, with water features, raked gravel, moss, pruned shrubs and trees and very few plants. Alpines are supremely at home in a rock garden and for those that don't do well in our soggy, wet winters, an outdoor greenhouse is the perfect solution.
Usually, the plants found in rock gardens are small - no taller than around a meter in height. Although, sometimes trees and shrubs are included, to introduce some shade for woodland plants. Species that thrive in free-draining, poorly irrigated soils are the order of the day. While the origins of rocks used as symbolic elements go way back to early Japanese and Chinese gardens, the Alpine rock garden is a mere stripling by comparison. Even though there was much interest in Alpines from the mid 1700s - 1800s, it was Reginald Farrer, with his book The English Rock Garden (1919) , who was said to have been the most influential in starting the trend. Known as the 'Prince of Alpine gardeners' he was an eccentric plant hunter with a passion for Alpines and no doubt, a very sophisticated outdoor greenhouse to fuel his specialism.
Alpines originate from areas with high altitude way above the tree level. Usually good drainage with cold, dry winters and lots of light. While many Alpines will flourish in an outdoor rock garden, there are those that require more protection and specialised conditions. An outdoor greenhouse offers the perfect place to create your own Alpine house. The idea being that you can protect your precious specimens from the worst of the British weather and give each plant variety the specific cultural needs it requires. Good ventilation is of extreme importance and special Plunge Staging or Benches make it easy to house your Alpine pots in sand. What a lovely way to while away a winter's day?