Lean To, Wall Garden or Walk In Greenhouse?
Thursday, 30 March 2017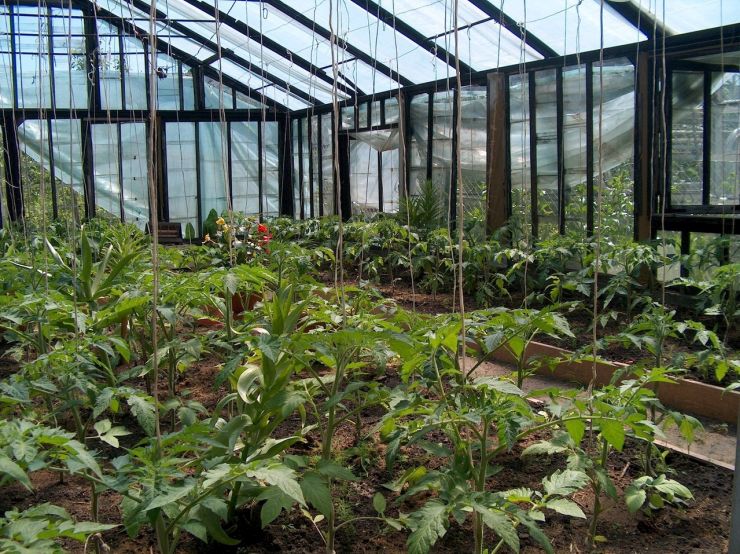 And that's just for starters. If you've already decided that a greenhouse is for you, which one do you choose? Lean to, wall garden, tall wall greenhouse, walk in greenhouse, mini greenhouse, starter greenhouse, cold frame, grower greenhouse, hot house, warm house or cool greenhouse or maybe Victorian. Then again, there's portable, pop up and potting shed greenhouse combos.
It can certainly be a bit confusing, but that said, enjoyable to explore the options and really get to grips with what you need your greenhouse to bring to you and your garden. Undoubtedly, a greenhouse is one of the most valuable structures you can add to your outdoor space. It will allow you to grow a wider range of plants, which can often be made available later or earlier in the year. Today we're going to look at the benefits of choosing a walk in greenhouse - literally a greenhouse that you can walk into, depending on your height. Rather than reach into, lean into or struggle into!
Some models have low eaves height (such as the Halls Popular or Elite Craftsman) so for anyone with a diminutive stature or a junior gardener, these could still be classed as a walk in greenhouse, but for others a little stoop might be required.
If a 'walk in' is the most important aspect on your horticultural wish list there are lots of different options that have a higher eave height, which in turn creates a higher ridge height and taller door opening. The Elite High Eave and Eden aluminium models are two excellent choices that fulfil this criteria as well as the Swallow and Clearview wooden greenhouses. In addition to having more generously-proportioned door openings, for walking through, these taller models have more head space inside and of course, more space to layer up, staging, benches, seed tray stands and shelving, near to the roof.
So if you have a head for heights, go for a walk in greenhouse, it'll definitely be a step in the right direction!