Why Greenhouse Kits are a Great Investment
Monday, 24 October 2016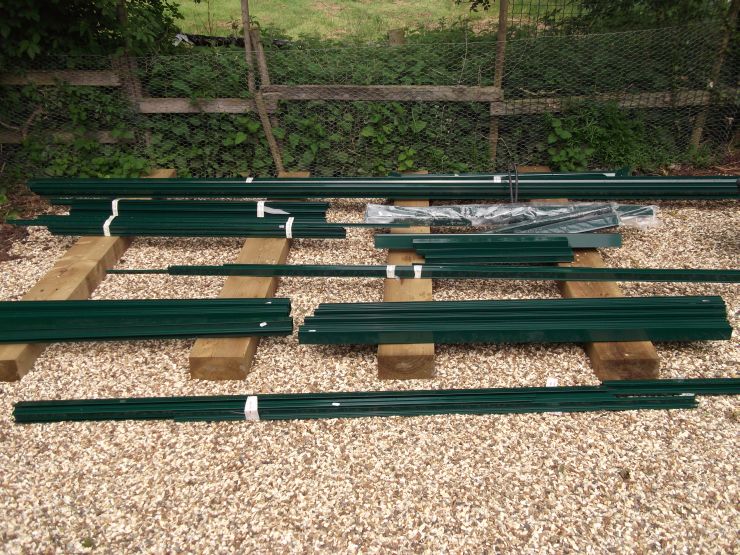 Greenhouse kits are the bridge between building your own greenhouse from scratch and having one fully-installed. Great for anyone that wants to feel they've got their hands dirty in the enduring quest for propagation but don't fancy going the whole hog of designing and building their own.
Gardeners love a greenhouse, it satisfies the urge to get busy in the winter while the garden sleeps and even the smallest greenhouse can extend the seasons by offering the perfect place to kick-start seedlings in the spring. Manage your greenhouse well and it will reward you with fresh and delicious food all year long.
So what other reasons are there to choose greenhouse kits to satisfy your horticultural intentions? As well as providing a sense of pride from building your own, kits are kinder to the pocket too. So they're a sensible option for the beginner.
If you decide greenhouse kits are for you, these helpful tips will guide you through the process of buying the right one.
The Right Site
It must receive adequate light and Ideally six hours of sun on a bright day. It might be possible to clear areas or trim back bushes to create the right conditions, so it's worth considering all the options even if at first sight your available space doesn't look ideal.Also think about accessibility to water and electricity. You may need heating, lighting and ventilation and some gardeners add guttering to supply a rain barrel.
Planning Permission
Greenhouses are classed as outbuildings, which are considered to be permitted development, not needing planning permission, but are subject to limits and conditions. So do check these with the planning department in your area before proceeding.
Brands
Three of the most popular Greenhouse Kits are made by Halls,Elite and Eden with aluminium being the most durable. When you're comparing brands and retailers, consider:
Technical Build
Retail and Manufacturers Support
Aesthetics of Design
Warranty
Reputation of Brand
Delivery and Packaging
Testimonials and Feedback
Price
And finally, make sure you have room for a small stool at least so that you can sit with a cuppa to admire the fruits and flowers of your labours!