WELCOME TO WINTER IN THE GREENHOUSE
Wednesday, 20 December 2017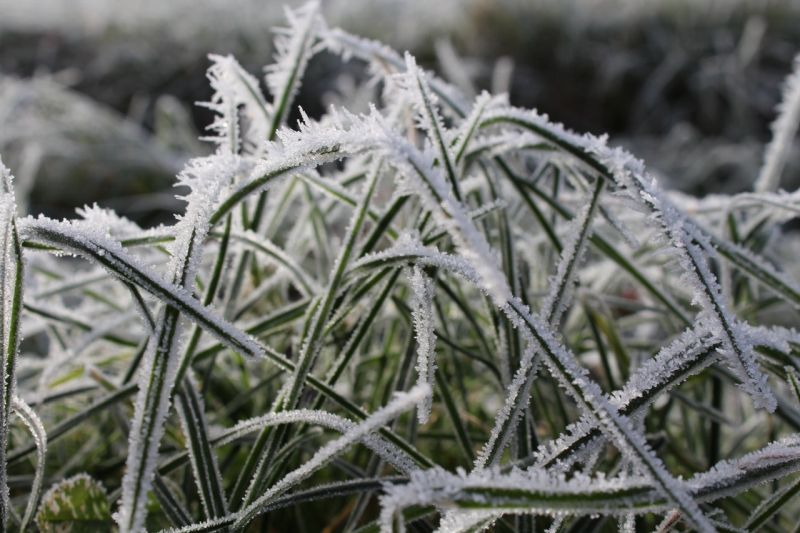 The first day of winter falls on different days, depending on whether you use the meteorological definition or the astronomical. The former is based on annual temperature cycles and the Gregorian calendar (1st December 2017), while the latter is determined by the relative position of the Earth's axis and orbit around the sun, taking into account equinoxes and solstices (21st December 2017). Whichever one you decide to follow, there's always something to be done in the greenhouse.
Early Winter - December
It might be nippy outdoors, but if you heat your greenhouse, even to modest temperatures (7 ˚C/45˚F) it still makes for a cosy contrast. Clear away leaves, inside and outside, remove dead and decaying flowers and foliage and water carefully in the mornings. Keep your greenhouse looking good inside and it will continue to provide a tempting bolthole from the outside world. You can while away many an hour dispensing TLC to your plants at this time of year and they'll pay you back in spadefuls! Take advantage of sunny days, refresh top dressings, wipe down the leaves of foliage plants and check out how your bulbs are doing.
In greenhouse terms it's undoubtedly the quiet time, but there's still lots to be getting on with. Make the most of some relaxed thinking and look back over the previous year. Whether you've kept botanical notes or just kept it all in your head, review what went well, what didn't and plan things you might like to do differently next year. Make lists of plants to try or research further and seeds to buy. You can also apply these principles to your equipment and greenhouse gardening supplies - this can often make a big difference to the success of your crops.
Whether you're indulging in a spot of armchair gardening in front of the fire or soaking up the outside from the cosy confines of your greenhouse, seed-buying is a pleasurable task for any gardener. Checking out what's on offer at your local garden centre or nursery is of course one way to go, however, seed catalogues or online resources offer many more varieties. It's worth investigating a range of suppliers in search of that special something and you can always run a few trials of your own too.
If you run a heated greenhouse, it's the optimum time to work out the best way to do this. In larger greenhouses it's sometimes more efficient to run two smaller heaters, than one large and although there's the initial outlay, if you're running them at lower temperatures it can even out and produce a better overall result. If you use a fan heater, check that it's working to full capacity and in a place where it's not pulling in dust and debris - raising it on blocks is a good idea.
If you're not running a heated greenhouse, you can also cover it with bubble wrap, to insulate from the worst - this will allow you to overwinter a wider range of plants. An unheated greenhouse can still keep overnight temperatures around 5˚ warmer than outside, avoiding frost in all but the harshest conditions. And most importantly, it will keep plants dry, which will greatly aid survival, a wet, soggy plant is far more likely to freeze than a dry one. Plus, if your greenhouse is against a house wall, it can borrow some of the heat from the house.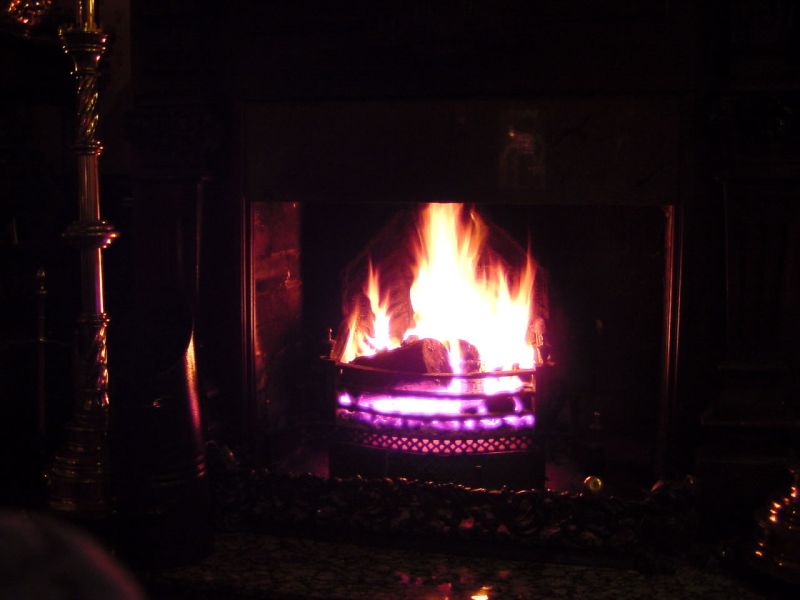 Here are a few tips on what you can sow, plant and harvest this month:

ORNAMENTALS
Sow perennial seeds like Lupinius (lupins) and Aquilegia (columbine) and place trays/pots in a cold frame.
Antirrhinums (snapdragons) and Laurentia (blue star creeper) can be sown in a cool greenhouse for early flowering in the summer, while Begonias and Geraniums will get a head start to the season, when sown in early winter.
Cyclamen like cool temperatures, so sow them anytime from now until March.

Other Tasks
Ensure supports for bulbs (like hyacinths) are fit for purpose and tie in stems. Check spring-flowering bulbs, planted earlier in the season.

FRUIT AND VEGETABLES
Plant seed potatoes for early spring harvest

Sow salad leaves and tomatoes in a heated greenhouse

Harvest forced chicory, carrots, new potatoes and salad leaves (planted earlier in the year)
OTHER TASKS
Bring in potted strawberries under glass




Prune vines when leaves have fallen




Prune figs




Bring camellias inside to a cold greenhouse




Pot up Chicory roots for forcing

GENERAL JOBS AROUND THE GARDEN
Ensure winter protection structures are secure and in place




Insulate outdoor taps and take steps against ponds freezing over




Prune

acers

, birches and vines now, to avoid bleeding




Prune apples and pears (not grown against walls)




Plant/transplant deciduous trees and shrubs if not done earlier




Take hardwood cuttings




Harvest winter vegetables - sprouts, parsnips, leeks and winter cabbage, plus any other root crops still remaining




Protect stored produce from pesky mice




Reduce watering of houseplants
And don't forget to get out and about, taking inspiration from the winter landscape and of course, indulge in some fireside gardening too.
When you are in the great outdoors repairing your fences or simply being, keep your eyes peeled (and nose at the ready) for Christmas box (Sarcococca) - there are several species of these largely bushy, evergreen shrubs, all of them fairly unassuming, compared with showy summer-flowering shrubs, however these hard working plants flower at this time of year and are very fragrant. That's got to be something to celebrate on the run up to the festive period. They have simple leathery leaves, tiny fragrant, creamy flowers in winter or spring followed by black or purple berries, which can sometimes continue into the following winter.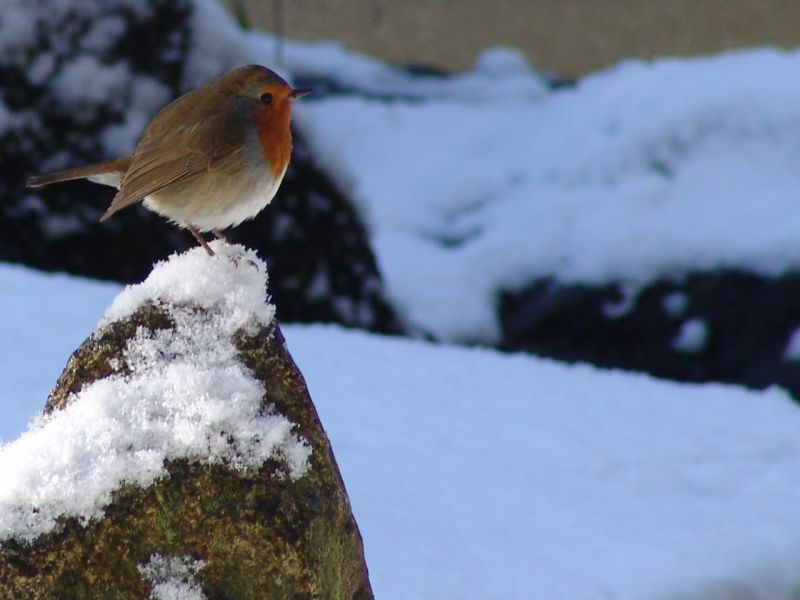 While for bird-lovers, winter is a great time to see greenfinches on the bird table - these sparrow-sized feathered friends are always a treat and enjoy seeds, scraps and especially nuts. While they can be seen all the year round, they're an especially welcome flash of colour when you glimpse their green and yellow plumage as they forage in the winter landscape. Often found in happy competition with acrobatic tits providing a circus of birdlife dangling from fatspeckers and peanut feeders! And let's not forget the most symbolic bird of all at this time of year - the robin!