Metal Greenhouses - Born in the Earth's Crust!
Monday, 11 November 2019 | Admin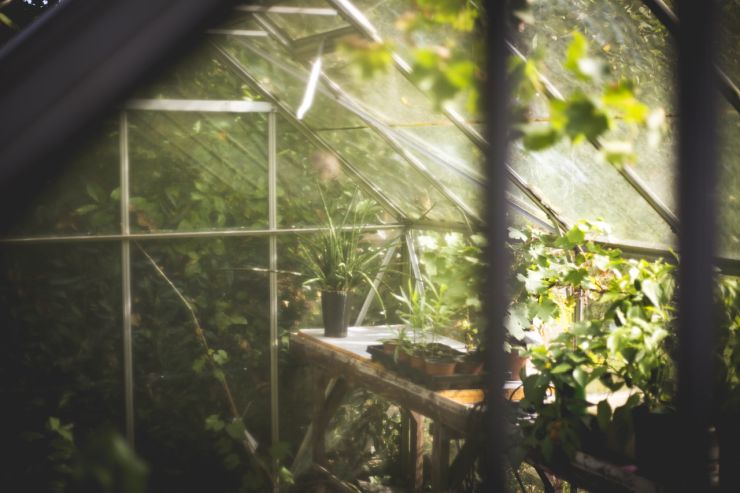 These days, more often than not, aluminium is the favoured metal for a greenhouse. This super-versatile material combines strength and durability with creative designs and real innovation. And no longer are the days when anything aluminium just comes in its natural shade of soft, silvery, powdery white. Our 21st century metal greenhouses can be natural or painted, powder-coated for supreme staying power. Opt for a natural finish, which can disappear into the landscape or a lovely tertiary painted shade that blends with the landscape, a heritage hue for traditional appeal or a bold, punchy primary, for a greenhouse with stand out appeal!
Aluminium is the perfect choice for metal greenhouses - it needs no maintenance and because the glazing bars are thin they cast very little shade on the greenhouse inhabitants. Timber is still a popular choice and many people will opt for its attractive, traditional charms. But with a wooden frame, some maintenance is a must and depending on how chunky the frame, one might experience excessive shade in the greenhouse - something to look out for, if wood is your material of choice.
Aluminium (known as aluminum in North America) is a chemical element. Its symbol is AL and it's the third most plentiful element in the Earth's crust. One of the incredible things about aluminium is its ability to resist corrosion. This is due to a process known as pasivation - when the bare metal is exposed to air, a thin layer of aluminium oxide forms on the surface, which prevents further oxidation. One of the reasons why it's so effective for metal greenhouses!
From cold frames, lean to's and tall wall glasshouses, through starter, mini and grower greenhouses to portable, pop up, Victorian styles and kits - metal greenhouses tick the box with aluminium being a popular choice:
Light and easy to handle
Won't rust like steel can
Doesn't rot
Doesn't degrade, like plastic can, from the effects of sunlight
If you're keen on metal greenhouses, but don't fancy aluminium, galvanised steel might be more up your garden path!