Essential Greenhouse Supplies
Friday, 10 February 2017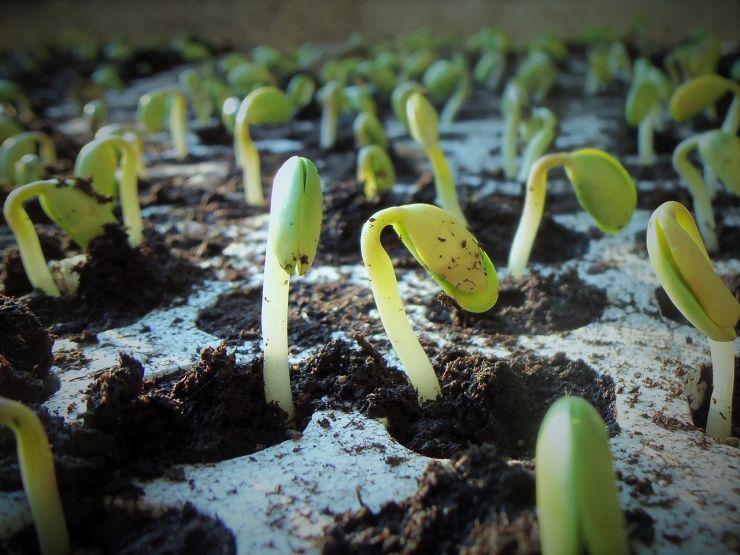 Greenhouse gardening is on the up as more and more people discover the joys of proper propagation and quench their thirst for food provenance. For many people these days, knowing where their food comes from is paramount. But whatever your reason for going for glass (or polycarbonate), when you get your shiny new greenhouse, you'll need to stock it up with some shiny new greenhouse supplies!
Once you've sorted the actual greenhouse and negotiated the installation, you'll need to consider the bare necessities of life for your growing adventure. Electricity, lighting, water collection, temperature control and humidity control are all on the list. Along with staging, shelving and storage containers/bins. We've included a run down on the main greenhouse supplies you'll need, but once you get the dirt under your nails, you'll find a whole world of wonderful bits of kit you can add to this:
Nitty Gritty - seed trays, hand trowels, dibbers and containers for storing your home-made potting/seed compost mixtures. Keeping these customised mixes in containers can help to protect their delicate structures from potential pests and diseases.
Benches/Staging/Shelving - these come in various shapes, sizes and designs and are vital for your greenhouse supplies list, some are tailor-made for growing certain plants. Slatted versions of staging are lightweight and allow for free airflow and good drainage, while those with a solid top and a lip can be lined with gravel, for housing certain plants. Shelving can be slatted or solid and is available in different widths, usually to accommodate the measurements of seed trays. If you opt for timber instead of aluminium, you can paint if desired, to give your greenhouse your own personal signature look.
Water/Heating/Lighting/Ventilation - you'll need to consider all of these greenhouse supplies if your glasshouse doesn't come equipped, add these extra pieces of kit, according to need. Some people install guttering to collect water into a water butt, so that the source is close at hand, plus it makes use of another structure for water collection. Lighting may be useful, not only to see when you escape to the greenhouse after dark, but also to extend daylight for certain plants. Ventilation is critical, so insert more vents if needed and heating is also very useful and essential if you're aiming for a hot house!