Cultivate your Space and Buy a Greenhouse
Friday, 9 December 2016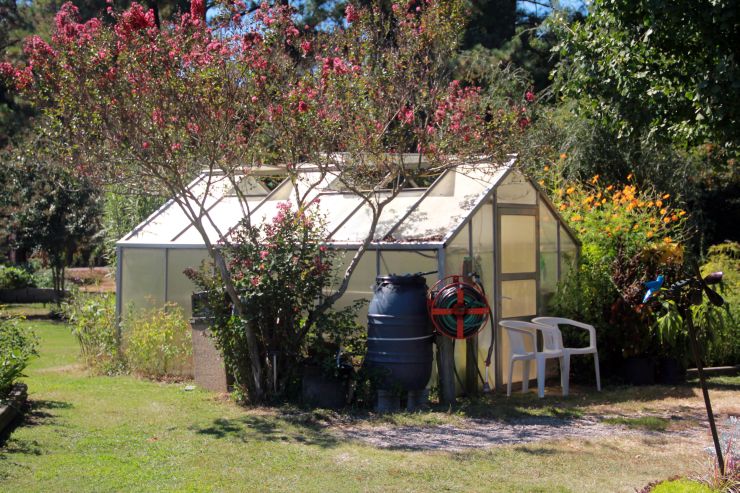 Why Buy a Greenhouse?
Recent years have seen a massive interest in growing your own. In part this has been fuelled by people questioning where their food actually comes from and supported by a vast wealth of books, magazines and television programmes extolling the virtues of home grown produce. There's nothing like being able to nip out to pick your own (zero food miles), plus it can be organic if you wish and you can experiment with unusual varieties that might be hard to find in the shops. That's before you even get to the taste! And don't forget it's not just vegetables, flowers are equally at home under glass, depending on what takes your fancy.
Growing in a greenhouse creates a protected environment to raise seedlings, overwinter plants and crops and try your hand with cultivating plants that need protection all year round. If you buy a greenhouse you have the option to extend the growing season and you can sow plants much earlier than you can outdoors.
What to Consider When You Buy a Greenhouse?
Glass - transmits and holds more light than polycarbonate so has the widest range of applications (horticultural glass and toughened glass available).




Polycarbonate - holds in heat well, very durable and no risk of glass shattering, so great for public places (like an allotment) or anywhere flying stones, for example, could be a problem.



Timber or Aluminium - a heat treated wood like Thermowood is longer lasting than softwood but not as durable as Aluminium (which does not rust and you can sometimes find with a corrosion-resistant finish too). Although, personal tastes might also determine the material based on style and aesthetics.

Size - tall greenhouses transmit more light, more efficiently.


Site - plenty of light, away from trees (or trimmed back and maintained), protected from harsh winds.




Ventilation - roof vents are vital.




Water - greenhouse gutters can be installed to collect water into a water barrel.




Heating - consider electricity, the closer to the house, the less cable needs to be laid or you could consider a paraffin heater if electricity is not an option.




Staging/Shelving - staging, shelving, workbenches - think about what you'll be growing and choose appropriately. There are lots of different types, slatted, solid, staging, shelving, benches, seed tray frames etc. Some are particularly suited to specific plants like Alpines, so it's worth thinking about your options, carefully, in advance of spending.
Why Buy a Greenhouse - Why Not! Greenhouse's are good for you and the planet.