British Glasshouses - Shatteringly Good!
Saturday, 7 January 2017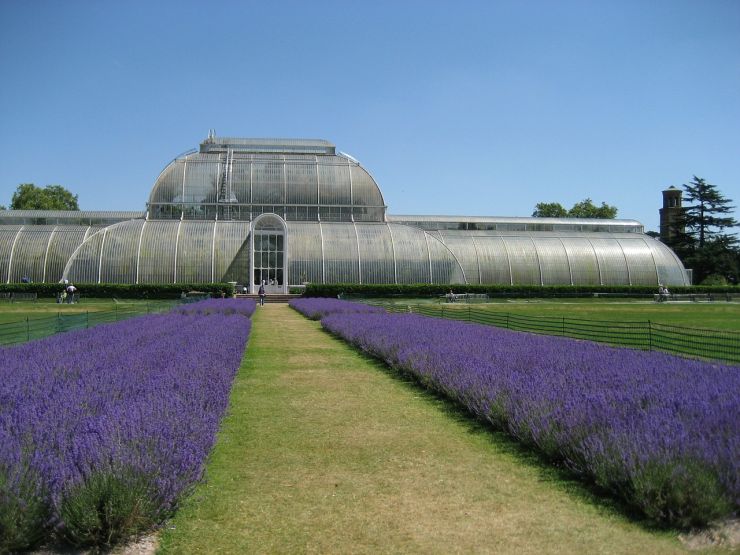 In Britain, glasshouses began to appear in the 17th and 18th centuries. This emergence resulted from a need to house the vast quantities of exotic and new plant varieties, which were brought home by explorers and travellers. These transparent temples of cultivation were designed to ensure these tender plants could flourish in a warm climate. At that time glass was extremely expensive, so only the very wealthy could afford it.

In the 19th century, glass saw a repeal of taxes, which meant glasshouses were more affordable and consequently became more popular in the Victorian era. Still a preserve of the well off, they served as social venues, for taking tea and showing off the owner's exotic blooms that only the financially-prosperous could afford.

Britain still has some fine examples of glasshouses, old and new, located in stunning gardens around the country:

Kew Gardens - The grand Victorian Palm House holds a tropical rainforest, which contrasts beautifully with the modern, eco-friendly, Princess of Wales Conservatory. Plus due to re-open in 2018, The Temperate House, the largest of glasshouses in the world.
The Savill Garden - This

35 acre

plot of interconnected gardens (Spring Wood, Summer Gardens, New Zealand Garden, Summer Wood, The Glades, Autumn Wood, Winter Beds, Hidden Gardens and more) houses the Queen Elizabeth Temperate House.




RHS Wisley - The Bicentenary Glasshouse at Wisley incubates a world-class collection of tender plants and covers an area larger than ten tennis courts. Each year sees the ever popular 'Butterflies in the Glasshouse', which offers visitors the chance to get up close and personal with some beautiful exotic butterflies that fly free in the glasshouse, while also enjoying the tropical plants.
There are many more glasshouses around the UK and in fact across the globe. Check out the glasshouses at Birmingham Botanical Gardens, The Eden Project, The National Botanic Garden of Wales, Wentworth Castle Gardens and The Winter Garden, Sheffield - Our verdict - a simply smashing experience!